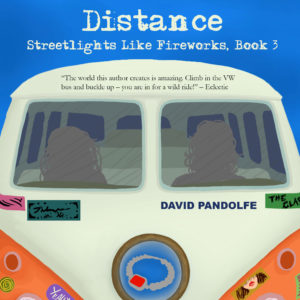 Just a quick post mainly to let folks know that the audiobook version of Distance (Streetlights Like Fireworks #3) is now out and available on Audible and iTunes! Once again, I couldn't be more pleased with how this audiobook came out since the narrator/producer, Kerrie Seymour, really nailed this one. Not only does she voice Lauren perfectly, she also does a great job narrating Jack's chapters. Pretty amazing, if you ask me, and I feel really lucky that we've been working together on these (Kerrie is currently working on the audiobook version of This Gem in My Hand).
In other goings on, the release of This Gem in My Hand (Streetlights Like Fireworks #4) went pretty spectacularly. The newest book in the series was featured as a Hot New Release in several categories on Amazon, which never gets any less exciting. This was an interesting book for me, quite a bit darker than others in the series, and I wasn't really sure how it would go over. So far, so good, though, and I've been really happy to hear how much readers have enjoyed it. Thanks to all of you helped give the new book a boost by buying copies and posting reviews upon the book's release!
On a side-note, the first book in the series, Streetlights Like Fireworks, will be available free for a while on Amazon, iTunes, Kobo and Barnes & Noble. This is  my first time with a "permafree" book, something I've been curious about trying for a while now. This might not end up being free permanently, of course, so if you'd like to snag a copy this might be a good time.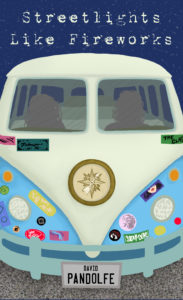 I've also been drafting a new novel in what I plan as a new series, something much different than my other two series in that it's not YA. This new one also slots in more as Urban Fantasy with a touch of Sci-Fi and even a little bit of a mind-bender plotline. Like I said, I'm still in the drafting phase (meaning right now it's a big 90,000 word mess) but I'm starting to think I might just like it. Honestly, I never really know until after I shape things up and edit since I usually let myself wander pretty freely while drafting. Anyway, more on that one in the future although I've considered publishing it using a penname; something I've also considered experimenting with. Not to worry, though, if you're a Streetlights fan. I plan to write more in that series as soon as possible since I enjoy writing Jack and Lauren's adventures so much.
Here' that link to the new audiobook version of Distance, Streetlights #3. By the way, the first two audiobooks on this series are only $1.99 if you already own the ebook versions.
Here's the link to ebook of Distance, Streetlights #3, in case you need it: Distance (Streetlights Like Fireworks, Book 3).
Lastly, here's the link for This Gem in My Hand too just in case you missed that one when it came out.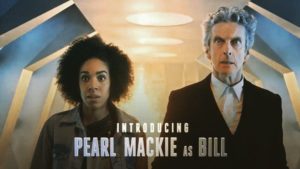 Well, that's about it for updates. I hope you're all enjoying spring so far. Here in Virginia, that lasts maybe a month so things should be getting "muggy and buggy" again soon as another summer kicks into gear. Wish us luck as we spend a few months trying not to melt. But, hey, there's always fireflies to look forward too. Not to mention that summer also means we're getting closer to another season of Doctor Who. Can't wait to meet the new companion!