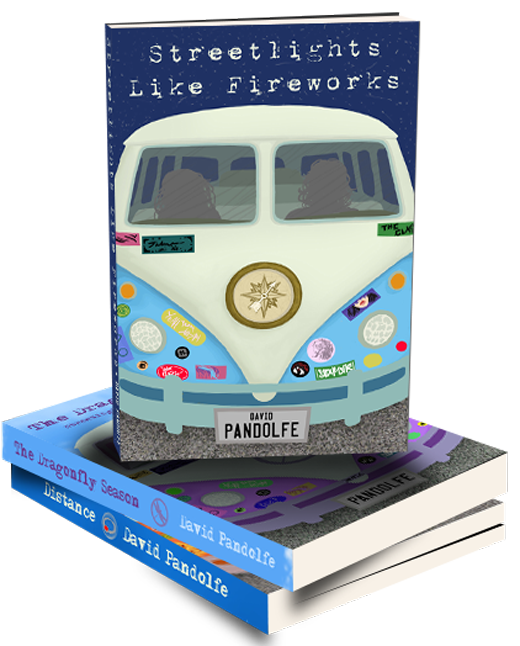 "This book was every kind of wonderful."
Learn about new book releases, special offers and FREE book promotions!
Join Reader's Group
Streetlights Like Fireworks Series
Psychic flashes, haunting visions, missing persons and visits from ghosts. That's just their first date. Jack and Lauren are off on a road trip of discovery that could provide answers to a mystery left unsolved for twenty years.
Psychic visions, visits from ghosts and telepathic connections. Must be time for date two. Nothing prepares Lauren for suddenly connecting with the mind of Vicky Stearns, a girl she's never seen before. Her confusion soon turns to fear when she learns that the girl went missing earlier that same day.
A ghost who brings visions of fire. A runaway girl on the streets. A psychic who might be lying about someone's death. It must be time for Jack and Lauren to get serious. Teenage psychics, Lauren and Jack, find themselves pitted against a ticking clock as they try to rescue a girl the police are searching for, at least one man is hunting, and who another psychic claims to have already seen dead.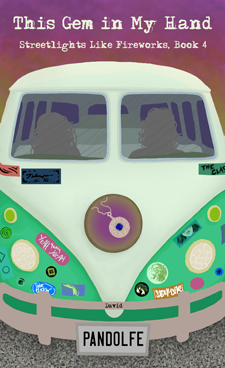 A haunting vision of a forgotten girl. A house holding dark secrets. A spirit caught within a trap. Just when Jack and Lauren thought they were taking a vacation. Jack and Lauren have just a few days to rescue a spirit trapped in an historic home in Richmond, Virginia. Tough enough but even tougher when the other ghost who's kept him there will do anything, even kill, to keep things as they've been for nearly a century.
Buy now on Amazon US
Buy now on Amazon UK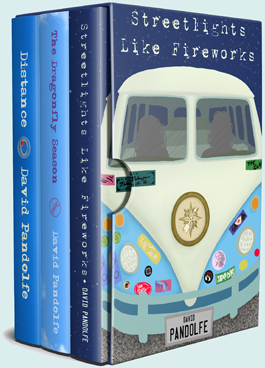 Dead doesn't mean helpless. Now in the afterlife, Henry witnesses his sister's abduction. He knows where she's being held and who the kidnappers are. As the police chase false leads, Henry realizes he's his sister's only hope. But for him to even have a chance of saving her, he has to convince a group of teenagers that dead doesn't mean helpless.
Buy now on Amazon US
Buy now on Amazon UK
Memories from a Different Future
In the afterlife, you're not supposed to see ghosts. But it seems that's exactly what's been happening to Nikki when she starts encountering spectral visits from Curtis, her friend who started a new life on Earth twenty years ago. Curtis's presence in the "In-Between" has to mean something serious. Nikki soon learns that, three days from now, an incident on Earth will end Curtis's new life. Now, Nikki and her friends must find a way to alter the outcome of a future event only they know will take place. Otherwise, Curtis is going to die again, taking with him any hope Nikki and her friends had for starting over.
Angels, demons and dream worlds. A whole new level of risk. In the afterlife, Henry and Nikki are asked to help Rose, a girl trapped in a dream world created by guilt at her past life actions. Can they make Rose trust them enough to see that she was a victim and not a killer? Can they shatter the illusion keeping her trapped as a ghost?
BACKGROUND
David Pandolfe is the author of the Streetlights Like Fireworks and Jump When Ready series. Reading his books, you'll soon learn that he likes writing stories about psychics, ghosts, unusual settings and characters who approach adventure with a sense of humor. He's not sure where the ghost obsession came from but he figured he might as well roll with it.
Before becoming a writer, David did a few other things. For example, he was once a bartender in Seattle, a singer/songwriter in a Los Angeles rock band and a college writing teacher in Richmond (not all at the same time, of course). These days, he lives near Richmond, Virginia, with his wife, two kids and a dog who's terrified of thunder. Not the best situation for their dog since it thunders from spring until fall in Richmond.